Discover the art of fine craftsmanship with our stunning collection of wooden furniture and custom-made solid wood furniture.
At Wootique, we specialize in creating handcrafted wooden furniture that exudes elegance and timeless beauty. Each piece is meticulously crafted by our skilled artisans, ensuring unparalleled quality and attention to detail.
Wootique is more than simply a wooden furniture manufacturer; we work with you to design a home or office that expresses your values and sense of style. Take a look at our selection now to see how fine workmanship and personalization may improve your life.
New
Arrival

Find Product from 200+ Collection
Customization at Your Fingertips
 We understand that your home is unique, and so are your preferences. We provide a large selection of customization choice.
Sustainable and Eco-Friendly
We care deeply about the environment. Our commitment to sustainability means that we source our materials responsibly and use eco-friendly production methods
Quality Assurance
Our furniture goes through rigorous quality control checks to ensure it meets our high standards. You can trust that every piece you purchase from us is built to last.
An Award Winning Furniture Brand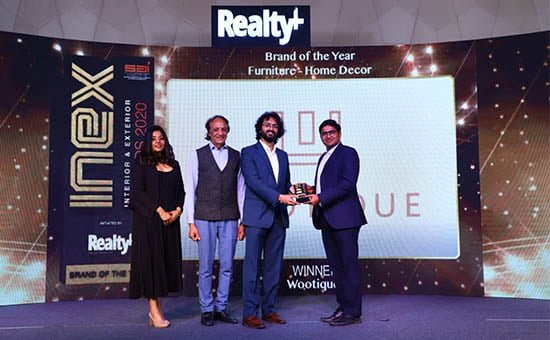 We at Wootique Online Furniture Store take pride and honor for contributions to the industry with the best and most unique furniture for your interior and exterior space. We are highly obliged and thankful for win-ning the prestigious Realty+ INEX (Interior & Exterior) Awards, 2020 Brand of the year.
Team Wootique is grateful for the constant support from our customers who are a major part of #wootiquefamily, that help us succeed at every step of our journey. Our goal is to create one of kind & exclusive furniture which elevates your space, be it a commercial, residential or outdoor space. Be part of our #wootiquefamily and let us recast your ideas into reality.
Made In India
100% Solid Wood

Natural Wood
Live Edge Wood
Custom Design

Life Time Exprience

High Resale Value

Eco Friendly
At Wootique, we aspire to bring back that same luxurious feeling with customized, handcrafted fine wooden furniture that is worth every penny and can prove to be an asset for a lifetime. Of course, that isn't the only reason we swear by it. Here are some other reasons why investing in wooden furniture can be the greenest and greatest choice you'll ever make!
When we think of furniture there are so many styles and materials that come to mind, but few do justice to furniture like solid wood does. Solid wood furniture has history – ask your lineage; your parents, your grandparents, and the finest furniture stories that they have will always revolve around wood, simply because it has history that is worth talking about.
You've probably been hearing of wooden furniture as a concept ever since you were little, but have you come across the concept of 'live edge' furniture? It's been around since decades, probably ever since man began designing, but live edge furniture has found new meaning only recently, as traditional-met-modern and custom solutions came to the forefront.
Custom Wooden Furniture | Wootique is a furniture store that offers exclusive custom-made & ready to order furniture with the "Best price & Quality" standards in the market. We provide you the opportunity to create stunning and inspiring spaces with your ideal furniture—one that will always reflect your energy and sense of style. We make customize wooden furniture that suits and supplements your home and lifestyle
Unqiue Wooden Furniture | Living rooms are one of the most versatile spaces in your home. They take on several different roles which can make getting the decor just right a bit of a challenge, but our brand Wootique has just made it serene for you. One way to make a bold statement with the decor is to modernize the whole room with our ideal handcrafted, unique wooden furniture.
Where cost and excellence collide Wootique is committed to providing exceptional value for money. Our direct manufacturing approach allows us to deliver high-quality wooden furniture at affordable prices without compromising on craftsmanship or materials.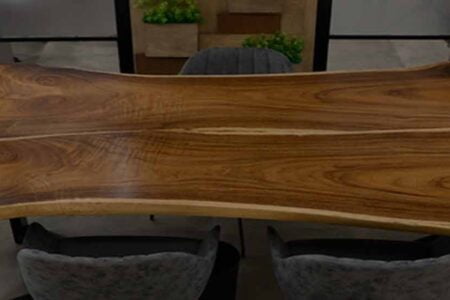 7% Green Twisted Bar Stool ₹14,000.00 ₹15,000.00 Add to Cart Add to wishlist Adding to wishlist Added to wishlist 7% Jute Wooven Stool ₹14,000.00 ₹15,000.00 Add to Cart …
Continue reading