Our Epoxy Resin Furniture Collection: Where Art Meets Functionality!
Looking to elevate your living space with a touch of elegance and innovation? Discover the mesmerizing allure of Epoxy Resin Furniture, where artistry meets functionality to create stunning and unique pieces that will transform your home or office. At Wootique, we take immense pride in crafting exquisite Epoxy Resin Furniture that not only captivates the eye but also stands the test of time.
Select the right piece of wood for customization.
Wootique believes that logs and wood should be sourced ethically using the standard method of procuring wood, which is further used in making custom furniture. Hardwoods like maple, walnut, and some exotic woods are good options for live-edge furniture.
There are many options for oaks. These include the red, white, and black oaks, maple, and sycamore. Each species is unique, but it's possible to find a custom furniture maker that specializes in live-edge furniture, and that's where our team helps you pick the best.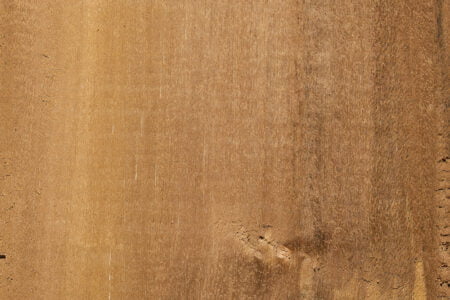 Previous image Next image This light weight yet strong and durable wood is highly treasured and demanded. Its termite-resistance, polished look and sturdiness are attractive features and may be used…
Continue reading
Share your furniture's design in the form of sketch, photo or URL and tell us of any additional/specific customization request including the size.
Select the size of the furniture/ item as per your space availability or requirement.
Customize your shape with our in-house talented designers, who can assist you with your specific concern.
On receiving the details of your custom furniture, our designers will create a rough design with specific customization.
We provide only premium quality materials but you can choose as per your request of customization and we will create using as per the requested materials.
As soon as our team receives the confirmation for the design we will initiate the manufacturing for your dream custom furniture.
After successful manufacturing of the furniture, we will pack and ship it to your home. Contact us now to get your dream furniture.
Post your order our team gives a complete assistance regarding the purchase made from Wootique. Be it in assembling or styling tips we have got you covered.
Why Choose Epoxy Resin Furniture?
1. Unparalleled Aesthetics: Epoxy Resin Furniture boasts an unrivaled beauty that sets it apart from traditional wood or metal pieces. With its captivating swirls, lustrous finishes, and vibrant colors, each item becomes a work of art that complements any interior design theme.
2. Endless Customization: Embrace your creative spirit with the endless customization possibilities of Epoxy Resin Furniture. From choosing the perfect color scheme to selecting unique shapes and patterns, our skilled artisans can turn your vision into reality, ensuring that your furniture reflects your personality and style.
3. Durability and Longevity: Our Epoxy Resin Furniture is crafted with precision and high-quality materials, ensuring exceptional durability and longevity. Resistant to scratches, stains, and moisture, these pieces are designed to withstand the rigors of daily use, making them an investment that will serve you for years to come.
4. Eco-Friendly Choice: As responsible citizens of the Earth, choosing Epoxy Resin Furniture is a step towards sustainability. Our commitment to using eco-friendly materials and processes allows you to enjoy exquisite furniture without harming the environment.
Why Choose Wootique for Epoxy Furniture?
At Wootique, we take pride in being at the forefront of epoxy furniture design and creation. Here's why our customers trust us:
Why Choose Wootique for Epoxy Resin Furniture?
At Wootique, we take pride in being at the forefront of Epoxy Resin Furniture design and creation. Here's why our customers trust us:
1. Skilled Artisans: Our team of skilled artisans is passionate about their craft, and their dedication to excellence is reflected in every piece they create.
2. Superior Quality: We use only the finest materials and adhere to strict quality standards to ensure that every item leaving our workshop is impeccable.
3. Customization: We believe that every customer is unique, and so should be their furniture. We offer a seamless customization process, allowing you to bring your dream piece to life.
4. Customer Satisfaction: Your satisfaction is our top priority. We strive to provide exceptional customer service and a smooth shopping experience from start to finish.